At Hazel Park Racing we have a simple philosophy; the horse comes first, and we want to be the best we can be. The way we see it, the journey is just as important as the result and we would love you to be part of that journey and come race with us.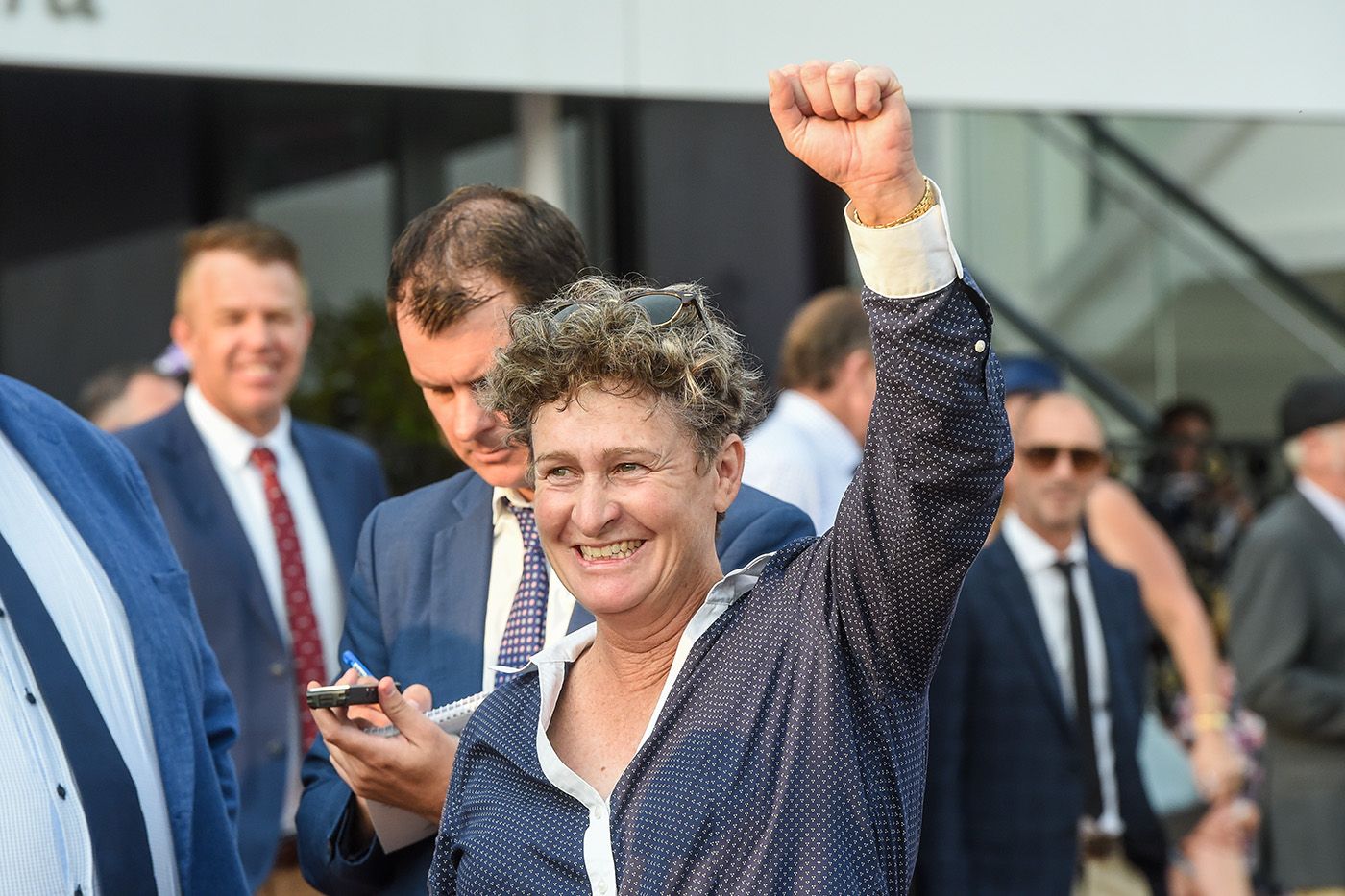 Hazel Park was established in 2011 by Rhys Holleran who had a vision for a racing facility and a spelling and breeding farm. The spelling farm and race facility was named after Rhys' partner Leanne Hulm and Donna Scott's grandmother and family matriarch Hazel Hulm who passed away November 2016 at the age of 95.
The partnership between Rhys and Donna commenced in 2011 when Donna's race mare, Cashed Up Lady retired and so started the Hazel Park breeding vision. Dual stakes winner, Lord Von Costa is Cashed Up Lady's most successful foal to-date with talented Gelding Our Last Cash just starting his racing career.
Hazel Park Racing invites you to be part of their exciting stable of horses. Not only do we breed and race our own horses such as  dual listed winner Lord Von Costa, 
Have a look and if you would like further information contact please Rhys Holleran – 0418 240 644, or register your interest below.
BECOME AN OWNER WITH HAZEL PARK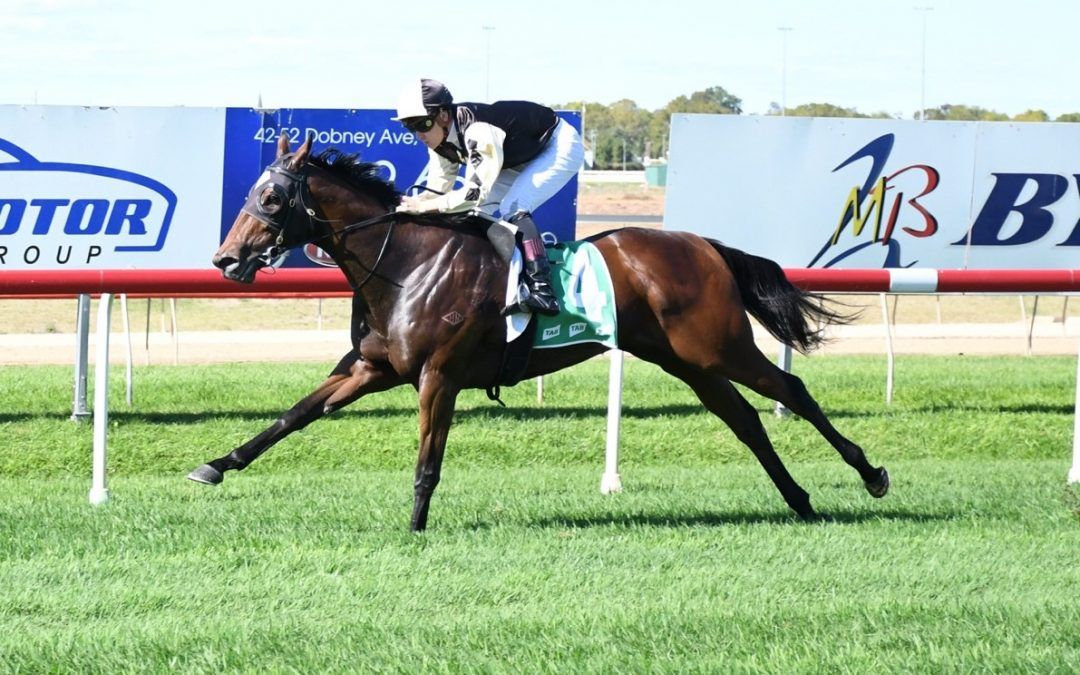 Our Last Cash brings up an emotional win for all involved at Wagga. This 4yo gelding by Magnus out of Cashed Up Lady was the last of her progeny. Cashed Up Lady is also the dam of stable star LORD VON COSTA who won the Creswick as a 3yo and earnt over $400,000.00...
Upcoming Runners
Recent Winners
| Horse | Date | Race | Margin | Jockey |
| --- | --- | --- | --- | --- |
| Hit'em Hard | Jun 25, 2022 | 4 - Gundagai | 0.10 | Ms C Keatings |
| Gusonic | Jun 15, 2022 | 7 - Randwick-Kensington | 0.10 | Tim Clark |
| Gottaluvtrucks | May 28, 2022 | 4 - Wodonga | 0.80 | Liam Riordan |
| Incentive | May 23, 2022 | 1 - Albury | 4.50 | Simon Miller |
| Our Last Cash | May 06, 2022 | 3 - Wagga | 1.80 | Brodie Loy |
| Our Last Cash | Apr 24, 2022 | 2 - Wagga | 4.00 | Brodie Loy |
| Gusonic | Mar 13, 2022 | 3 - Canberra | 1.00 | Tim Clark |
| Legal Award | Feb 19, 2022 | 6 - Wagga | 1.50 | Ms W Costin |
| Halo Warrior | Feb 10, 2022 | 6 - Wagga | 1.50 | Brodie Loy |
| Takissacod | Feb 05, 2022 | 6 - Caulfield | 0.20 | B Mc Dougall |
Latest Results
| Horse | Date | Race | Finished | Margin | Jockey |
| --- | --- | --- | --- | --- | --- |
| Galaxy Force | Jun 27, 2022 | 7 - Corowa | 7 | 6.70 | Ms C Keatings |
| Incentive | Jun 27, 2022 | 5 - Corowa | 3 | 2.00 | Simon Miller |
| Mulofdubai | Jun 27, 2022 | 3 - Corowa | 4 | 4.60 | Ms C Keatings |
| Lensman | Jun 27, 2022 | 2 - Corowa | 4 | 2.60 | Simon Miller |
| Hit'em Hard | Jun 25, 2022 | 4 - Gundagai | 1 | 0.10 | Ms C Keatings |
| La Sante | Jun 24, 2022 | 7 - Canberra | 2 | 2.00 | Simon Miller |
| Gottaluvtrucks | Jun 24, 2022 | 2 - Canberra | 9 | 10.00 | Simon Miller |
| The Great Man | Jun 20, 2022 | 2 - Albury | 3 | 3.50 | B Mc Dougall |
| Bell's Innocent | Jun 20, 2022 | 5 - Albury | 2 | 1.00 | Hannah Williams |
| Hit'em Hard | Jun 18, 2022 | 5 - Narrandera | 8 | 6.50 | Fiona Sandkuhl |